Designing the Future I Preserving the Past
---
A Note from Tom Robinson
Residential property in Scotland is lively just now, one could say booming in some areas. There are interesting buildings coming onto the market almost daily, and enquiries from afar for new builds and renovations.
We are often called in to help clients make those big decisions about buildings. We weigh up the qualities of existing structures and the significance of the architecture, and help to decide how to improve it or sometimes what to do if the decision is to replace.
For a successful plan to be made, we need a thorough understanding of the client's wishes, a sharp aesthetic awareness, good knowledge of building fabric and the planning system, and current experience of build and refurbishment costs. Some clients have their own clear vision and it is a case of careful listening and interaction to understand what that is, and then developing it successfully.
A few of our recent and current projects below illustrate aspects of this process, as well as our constant pursuit of excellence.
Tom Robinson
---
Grand New Country Home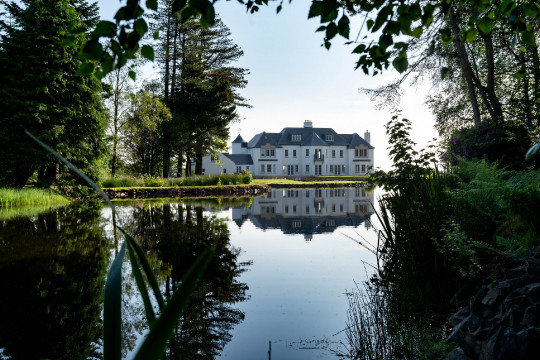 Finishing a project is always a bitter-sweet moment. It's wonderful to see a new house go out into the world and be appreciated, but also it's time for us to part ways. This new and now complete Scots Baronial style home was a pleasure to design and build, with the owners stating that it is everything they had hoped for. Fine details such as Italian marble floors, ornate plasterwork, intricate stonemasonry, and a bespoke Clive Christian bar, all elevate this house to the highest level.
See more of this project here.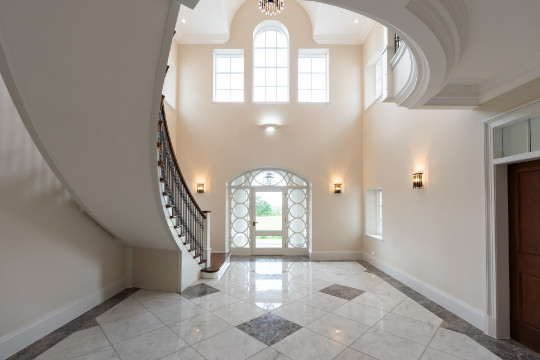 Interior Architecture
The interior of the above new country home is as impressive as the exterior. Director, Fiona Robinson is the practice lead on interior architecture and interior design.
If you've got an idea for a large house in Scotland or your interior needs a rethink, do get in touch.
---
Need More Space?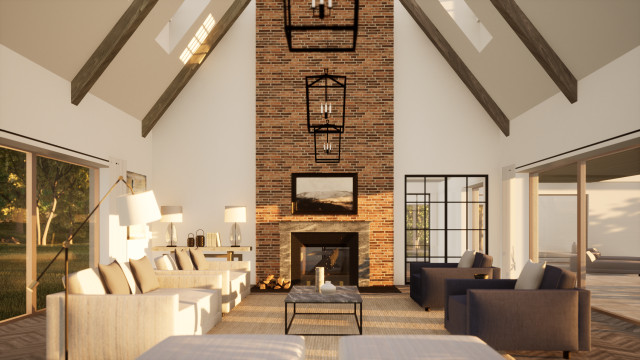 This project is all about adding space and luxury to an Arts & Crafts home. Creating living space for an existing property in the form of an extension needs careful thought. This solution offers a bold move away from small Arts and Crafts rooms to large family rooms, which flow inside and outside seamlessly, but which sit comfortably in harmony with the style of the existing building.
See more of this project here.
---
Replacement National Park Farmhouse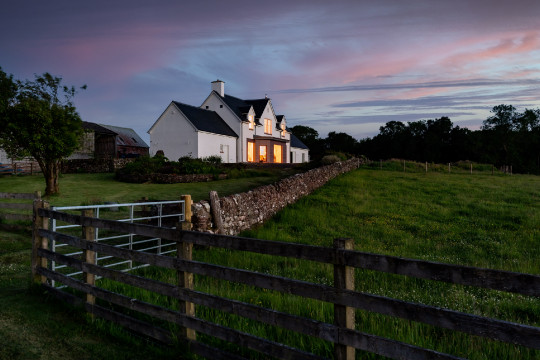 From time to time, the best architectural solution is to take away an old building in situ and start again from scratch. Trying to work within the constraints of an old building that has many faults can sometimes be more expensive and use more resources than replacing it completely. This is what we decided to do for this new farmhouse in the Loch Lomond and Trossachs National Park, which we've recently completed. It offers a traditional farmhouse sensibility, but inside flows excellently and is fully fitted with 21st-century modern comforts, warmth, sustainability and practicality.
Have a look at more images here.
---
Sandstone Sunroom Extension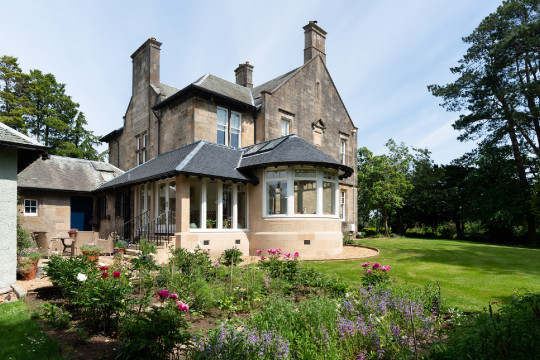 We relish the opportunity to work on projects that use quality natural products, in particular stone. Sandstone is an incredibly versatile material and in the correct mason's hands it can be crafted to be truly beautiful and timeless. This stunning sunroom with its feature curved bay window is clearly sympathetic to the original building, and the craftsmanship employed pays homage to that used over a hundred years ago during the original build. The sunroom has easily proven its worth during the past 18 months, and will do long into the future.
Read more about this traditional extension.
---
Replacing a House Destroyed by Fire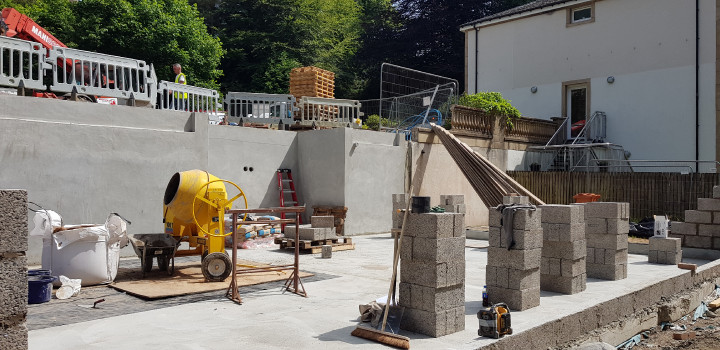 Our clients lost their beautiful home in a Glasgow suburb to fire last year. We have just gone on site with the replacement build.
Their wish is to recreate the house to an almost identical design, with only a few alterations to ensure the interior is bathed with natural light. Of course, they also require robust materials to negate the chance of another devastating incident.
Although a challenging and complex project, our fantastic clients, the knowledgeable team of contractors, led by MacForm Ltd and assisted by structural engineers Charles Scott & Partners, are working well through a very peculiar time for the construction industry. Successful forward-planning and flexibility across the board are key to gaining and maintaining momentum on such a project.
If you have a project in Scotland and need an architect, get in touch.
---
Read All About It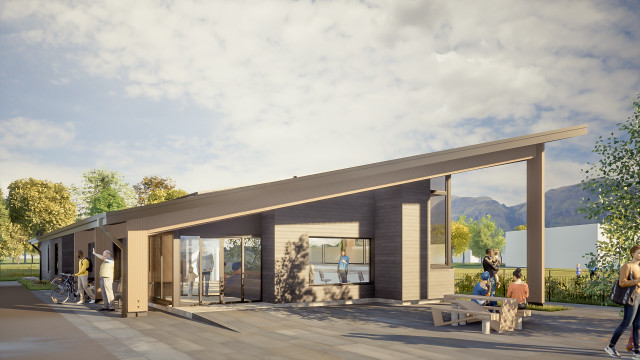 Lovely to see this new community-funded project - the Thomas Graham Library which we've designed for Strathblane - getting planning permission granted. Now it's time to start putting the exciting plans into action.
Have a browse around the library project here.
---
People Make Thomas Robinson Architects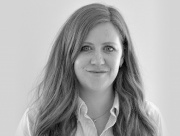 A warm welcome to Ruth Bell,
who has joined us as our new Operations Manager. Ruth already knows the ropes, having covered maternity leave here in 2019.
Find out more about Ruth here.
---
Congratulations to Neil Scott, who is enjoying his new role as Senior Associate here at Thomas Robinson Architects.
Find out more about Neil here.
---
Congratulations to Anna Daintrey-Dijkman, who has become an Associate here at Thomas Robinson Architects.
Find out more about Anna here.
---
Congratulations to Craig Higgins, who has also become an Associate here in the practice.
Find out more about Craig here.
Get to know the whole Thomas Robinson team here.