NEW FARMHOUSE OVERLOOKING THE LOCH
3rd July 2021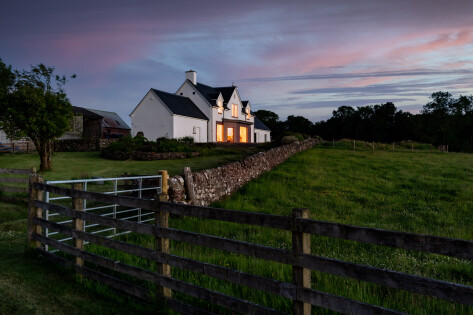 When we started this project, the owners were keen to adapt their existing long farmhouse to make it more energy efficient and suitable for a couple, as they were thinking about their future.
After a lot of consideration, we all agreed the best approach both aesthetically and financially was to start again with this farmhouse. Yet we were careful to keep the appearance close to that of buildings in the area.
While the design follows a similar structure to the original - a classic narrow, one-and-half-storey stone cottage with single-storey wings to the side - it is now full of modern comforts, warmth, sustainability and practicality. It is far more suitable for an older couple and their visiting family members.
Key design elements of the original have been replicated, such as the subtle details of the dormers, and how the window panes are divided up, which link it to its particular place in Scotland. This was key for the planners to grant us permission to build.
The result is highly successful. The house has been delivered on budget and the clients are thrilled with the results.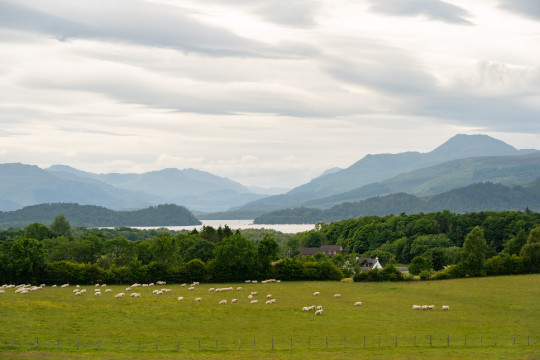 They now have fantastic wide views across the beautiful national park from the main public room, which gives a feeling of living in the stunning landscape. And the whole space is light-filled and flows well. Another key success is the dramatic double volume hall with views down Loch Lomond to Ben Lomond.
Find out more about this property here.