FEATURE: Ecobuild 2010
9th March 2010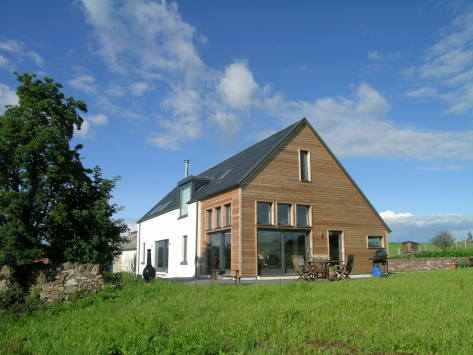 One day at Ecobuild is not enough really, but with planning and determined focus I was still able to get a lot out of it, and a bag full of leaflets and samples for our own mini ecobuild over lunch in the office conference table presented by me.
A morning seminar on the take up of Passivhaus design in the UK was stimulating and a good chance to feel the pulse of how this methodology is at last starting to take off here. Then it was on to a heatpump talk; those magic machines that deliver up to five times the energy output in the form of heating and hot water for every one unit of input energy in the form of electricity. We have been specifying them at TRA for some years but there is always new stuff to know; for example due to expected gradual decarbonisation of the grid and carbonisation of gas supplies we should be proposing them on many more sites than we have been, they are not just for the rural jobs.
Next was a surprise to see one of our own projects ( a house called East Cambussmoon) on the TRADA stand, fame at last, and then onward to the Natural Building Technologies standand for their wonderfull earthy, woody, limy, healthy products that always make me want to be a builder and not just an Architect, especialy those giant clay blocks. Big boys lego, I want a shot.