FEATURE: INTRODUCING OFF - THE -PEG DESIGNS
20th May 2011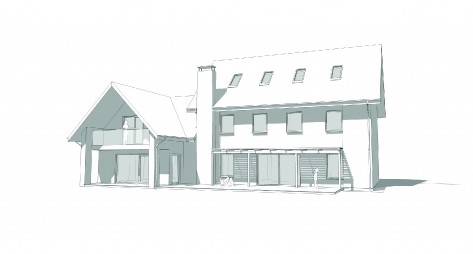 Our small collection of Off-the-Peg designs is now live.
Borne out of years of experience designing many house types we have designed a collection of houses varying from 100m2-280m2 in size. Design Plans and Building Warrant Drawings can be bought as separate packages if you would like a more flexible and affordable approach to your new home.
If you are a self builder and thinking of building a new home its is well worth looking at these options. Internal layouts can be changed to suit your requirements. Houses can be specced up or down (even to Passive House Standards). The Off-the-Peg designs offer you good design and are an affordable and flexible option.