FEATURE: PROTECTING OUR BUILD HERITAGE
12th June 2013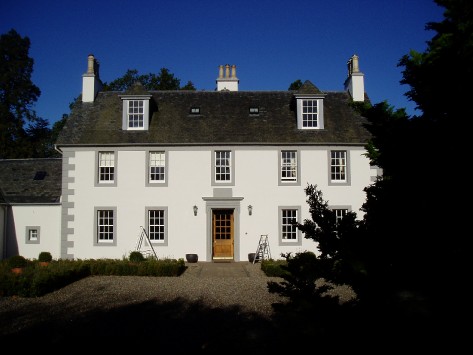 As specialists in building conservation, Thomas Robinson Architects are only too well aware of the value of well-prepared Conservation Plans in protecting our built heritage.
Local authorities are increasingly requesting Conservation Plans to go with planning applications for repairs or alterations to Historic Buildings and Tom Robinson took the opportunity to attend the recent RIAS Seminar on the art of writing such documents.
Offering analysis on the subject was architect James Simpson, who has been responsible for work on a number of great churches, including York Minster, many grand institutional buildings in Edinburgh and numerous country houses.
The key to an effective Conservation Plan lies in understanding the building. It starts with a research exercise and follows with a detailed examination of the property. An old building may contain several phases of development and these have to be identified and understood. The goal is to be able to explain what it is that you think is important or valuable in simple plain English.
James derided the often clumsy box ticking approach often asked for by authorities and explained that it is just a way of thinking. For those of us who find joy in appreciating the architecture of the past, this was music to our ears.