ARTS & CRAFTS GRANTED PLANNING
12th July 2021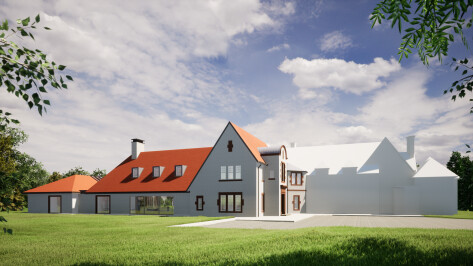 This project, to extend a significant 1904 Austin Laird designed Scottish Arts & Crafts home, has now gained planning permission. We're excited to begin the work of renovation and extension to this impressive home in a sensitive rural village in central Scotland.
Our proposals, while including upgrading, remain architecturally sensitive to the original style, combining traditional and contemporary additions.
As part of our planning submission, and discussions with the client, we have made considerable use of CGI to explore the space, and communicate our ideas clearly, as shown in the pictures here.
For further information on this project, visit our project page.