NEW RENOVATION PROJECT
31st March 2020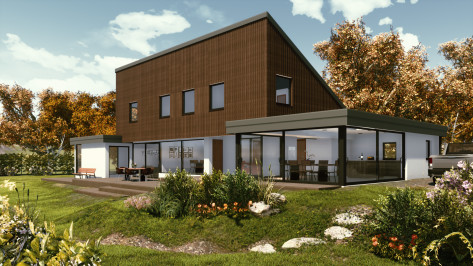 We're pleased to announce a new project to upgrade an interesting Modernist 60s home in the commuter village of Killearn.
This is a particularly fascinating one for us as it's the home that our practice director Tom Robinson grew up in. He even credits it with partly inspiring him to become an architect. Tom's father commissioned the architect Donald Downie to build the house in the 1960s.
The original design is successful with good flow and arresting form. We are now commissioned to upgrade the house to add a glazed wing for a large new kitchen-dining area plus additional storage rooms. We will also upgrade the interior as well as add an outdoor seating area. The additions and improvements will complete this generously planned spacious house and bring it into the 21st century without compromising its original design.
Find out more about the project here.
If you need an architect to extend, refurbish or build from scratch, don't hesitate to get in touch to discuss your idea.